Process
PLANNING & DESIGN
The Franklin Display Group design team is made up of experienced, innovative problem-solvers who have worked with some of the best-known brands in food, apparel, sports equipment, tools, and more. We know how to get products noticed.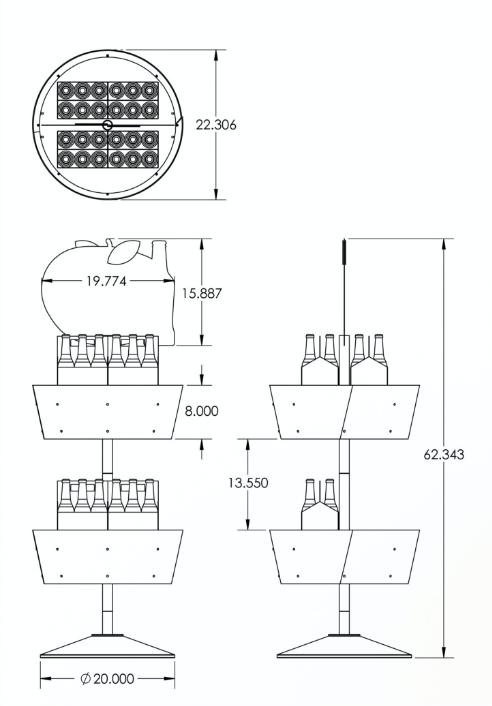 Our full-service approach begins with a consultative phase. You tell us what you need, and we apply our knowledge and expertise to tell you what it will take to get it done. At this stage, we want to understand the required functionality of the display and will ask about things like:
The weight of the product

How much product the display needs to hold

Whether or not the display will need to move around the store

What kinds of graphics and messaging you have in mind

What kinds of stores the display will be in and the ideal location within the store

How the display will be transported to the field

Whether the display may be repurposed for other products in the future
Meanwhile, we'll do our own research to get a feel for your brand, your audience, and your current messaging, both in retail environments and online. We'll look at your competitors' displays and displays within your industry, and we'll consider our findings within the context of your marketplace.
Combined with our knowledge of what works to make in-store displays stand out, our understanding of who you are and what you're looking for will help us design a display that puts your product front and center and maximizes shopability.