Forto Coffee /
Coffee Shots Cooler Topper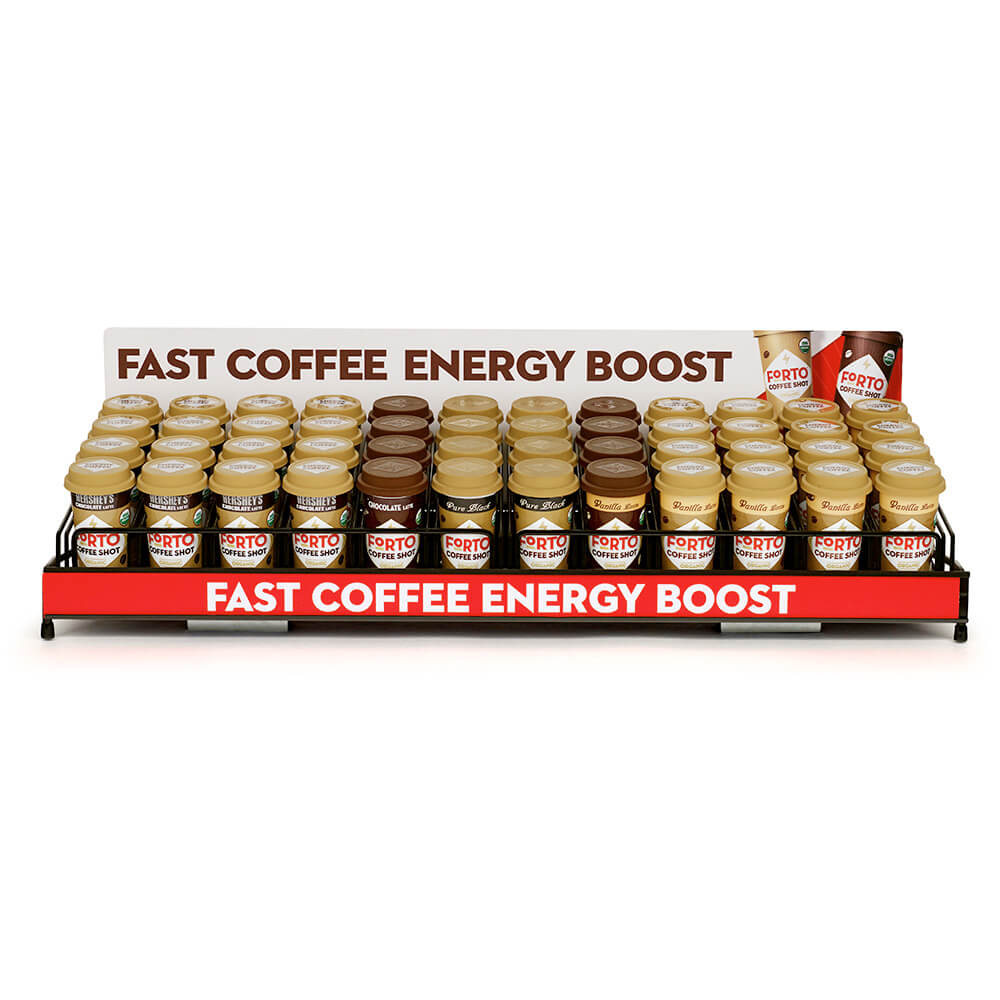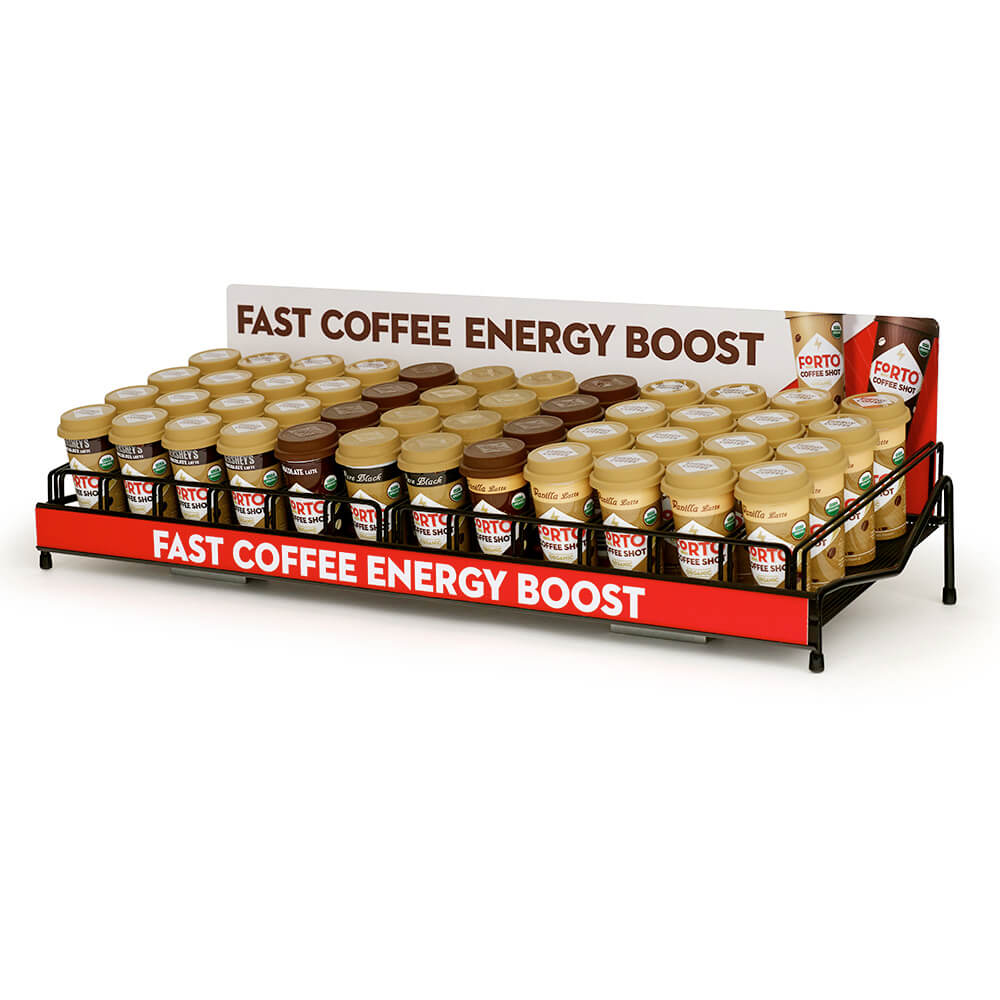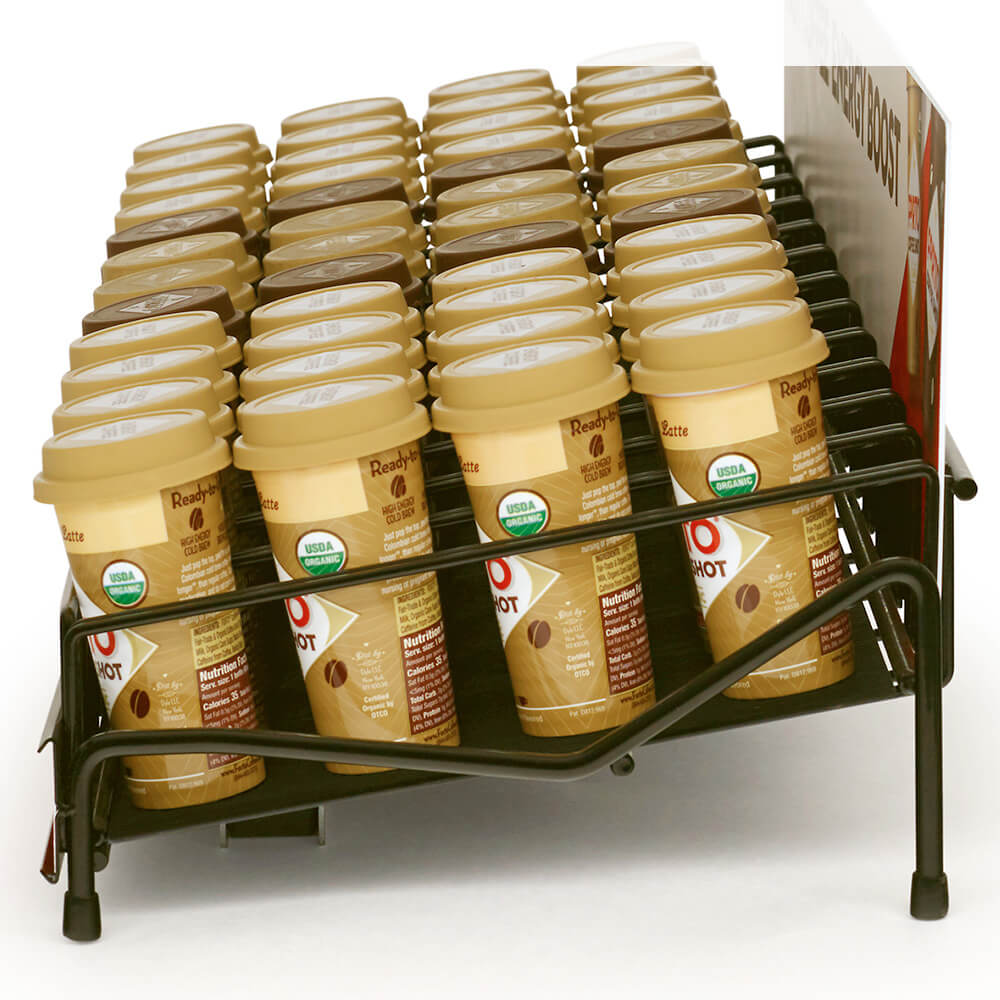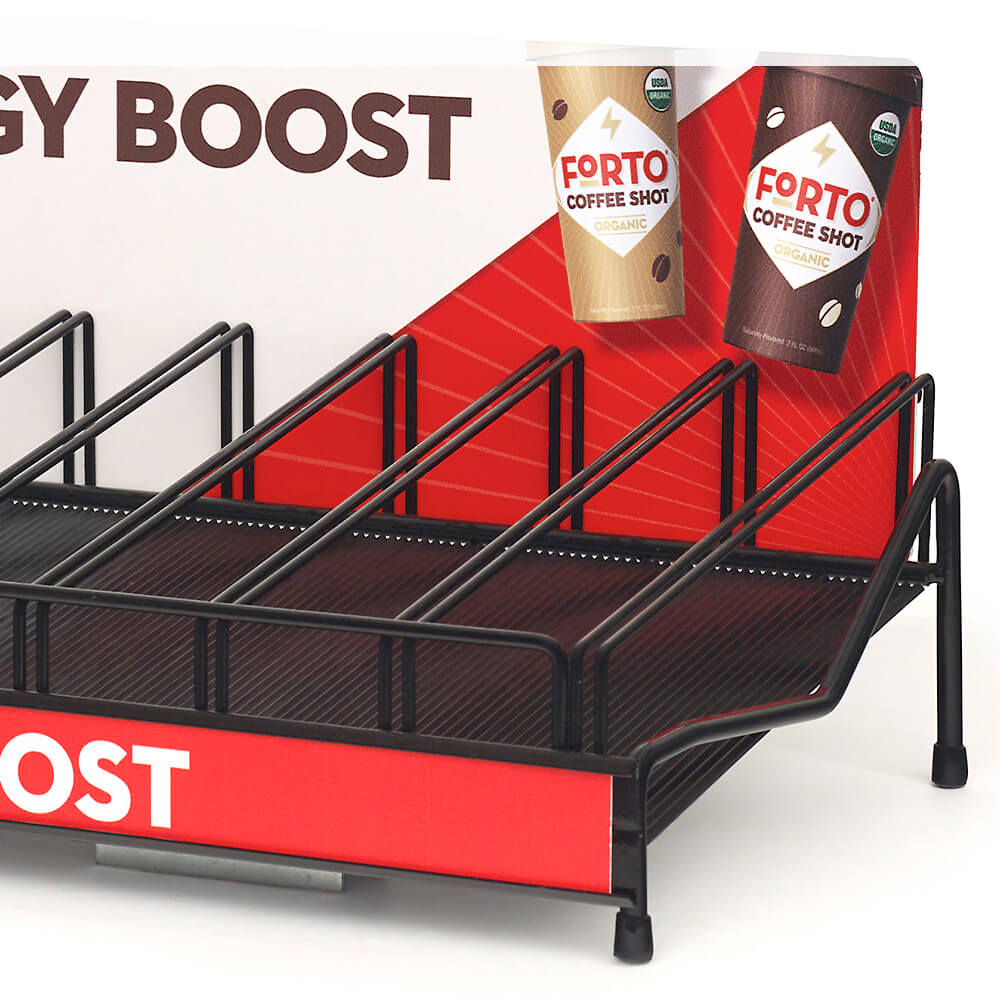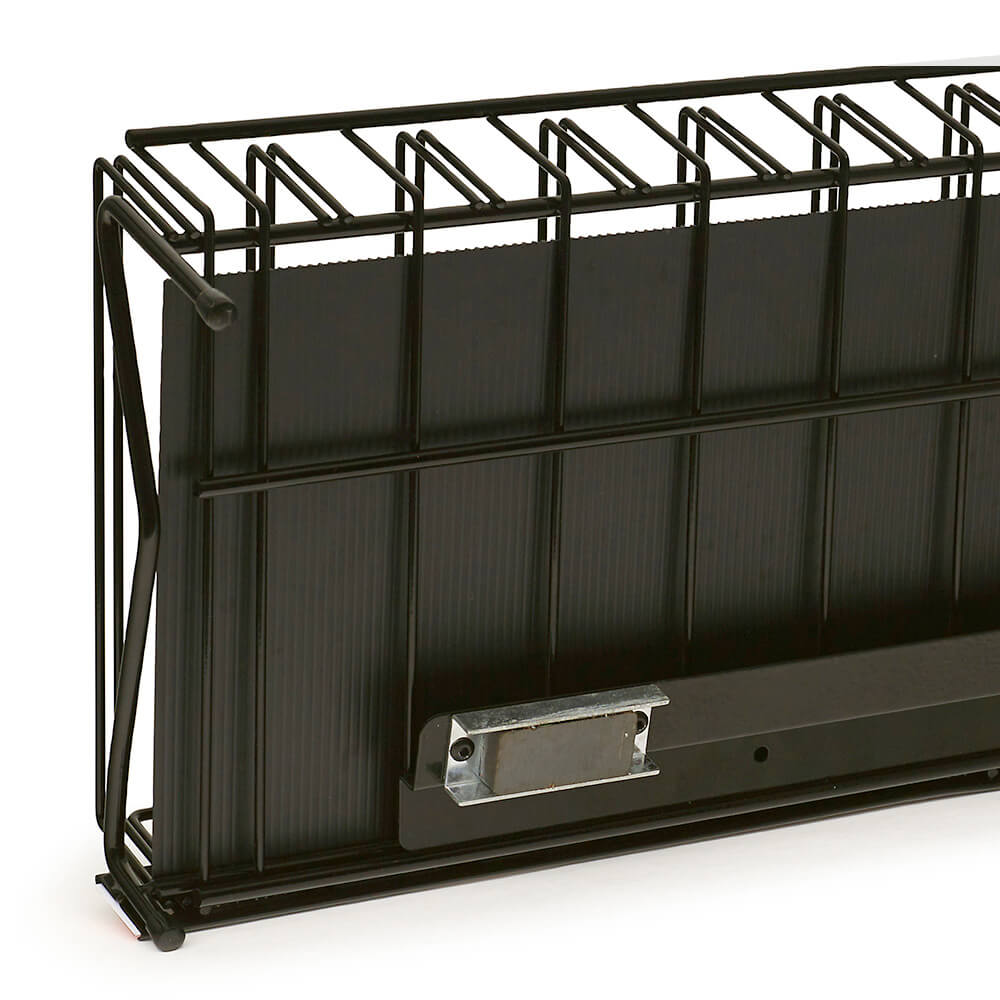 Forto Coffee
Coffee Shots Cooler Topper
This coffee company was looking for a display for its ready-to-drink coffee shots that would fit on top of existing coolers in various retail environments. We crafted an angled, gravity-fed unit that serves up the next coffee shot automatically, making it easy for customers to grab and go.
We designed the display so that the product is set at an angle. It also includes a gravity-feed motion mat, which helps the product to slide effortlessly toward the customer when being shopped. We secured two high-powered magnets to the bottom of the unit to keep it locked in place on the cooler. 
Twelve rows, each holding four two-ounce coffee shots, show off the product's varied flavor options. Constructed from sleek powder-coated black steel wire, the display features a header graphic holder designed to feature interchangeable graphics to allow for new promotions.