MOLSON COORS /
Coors Light Pole Topper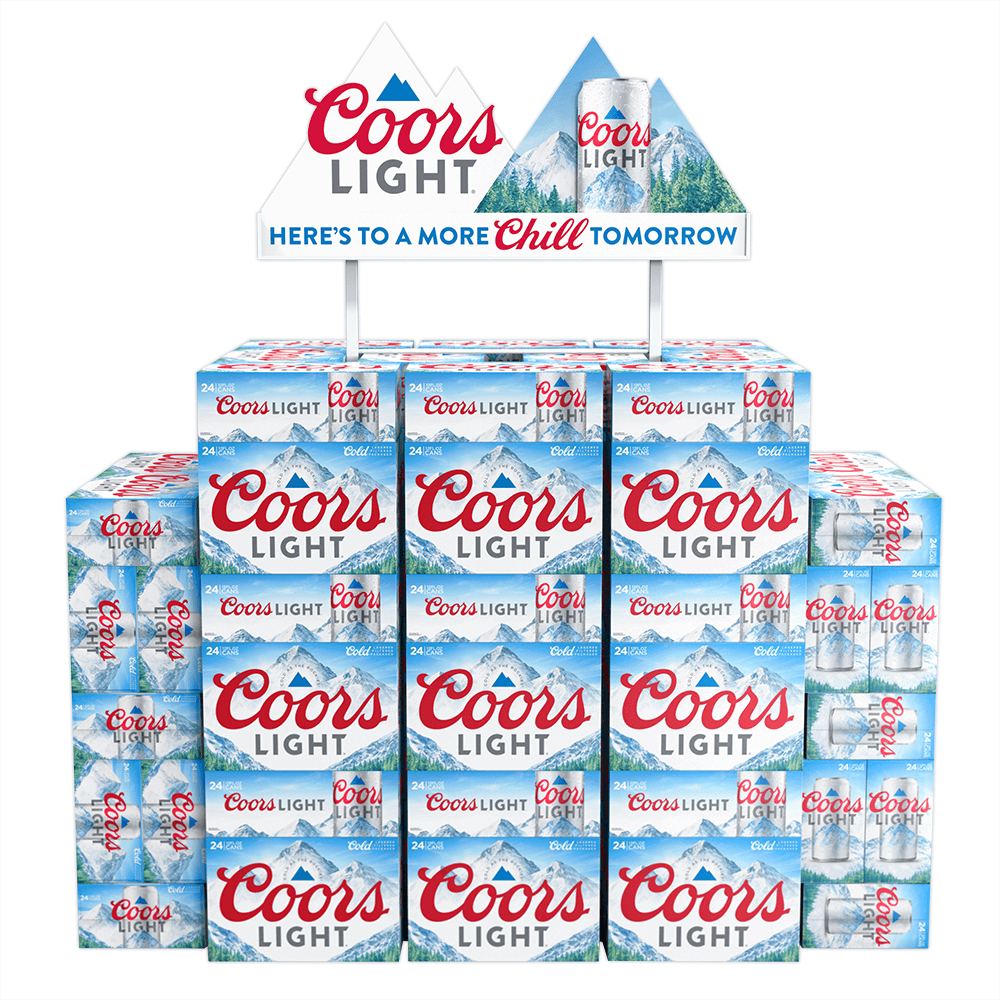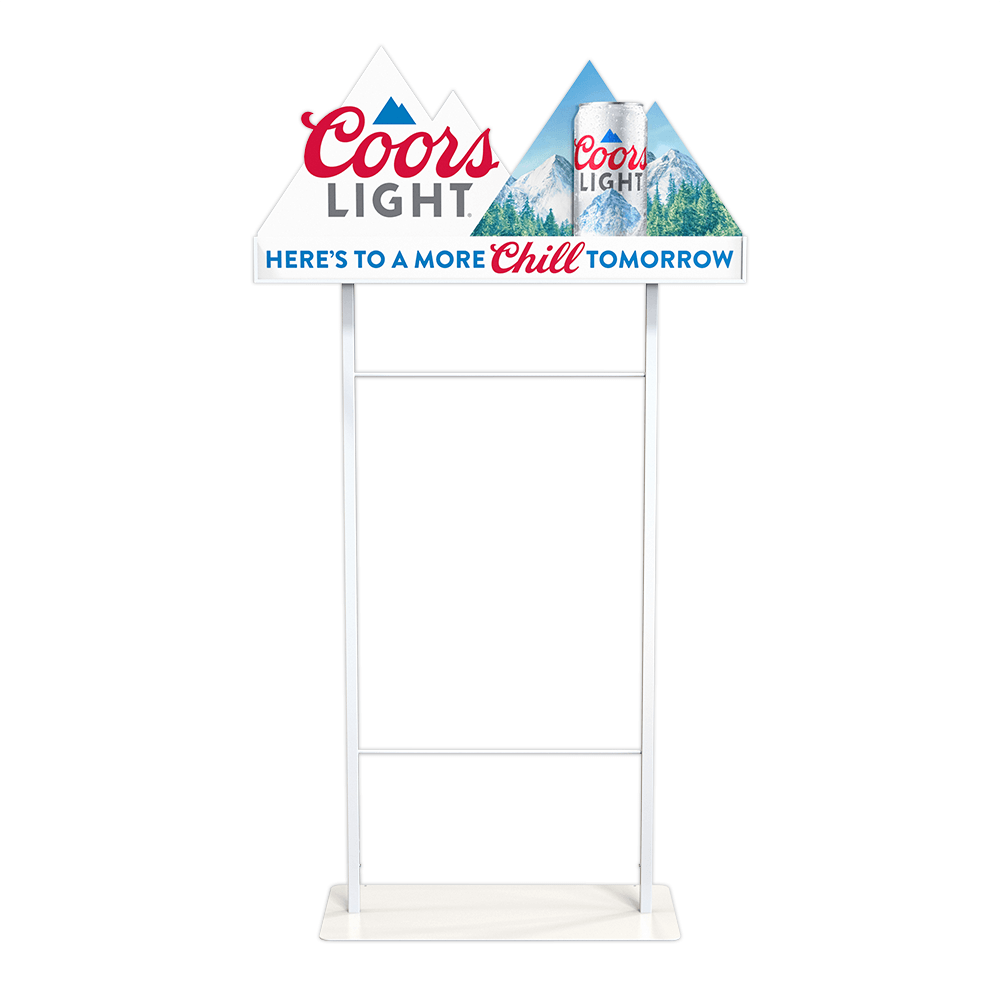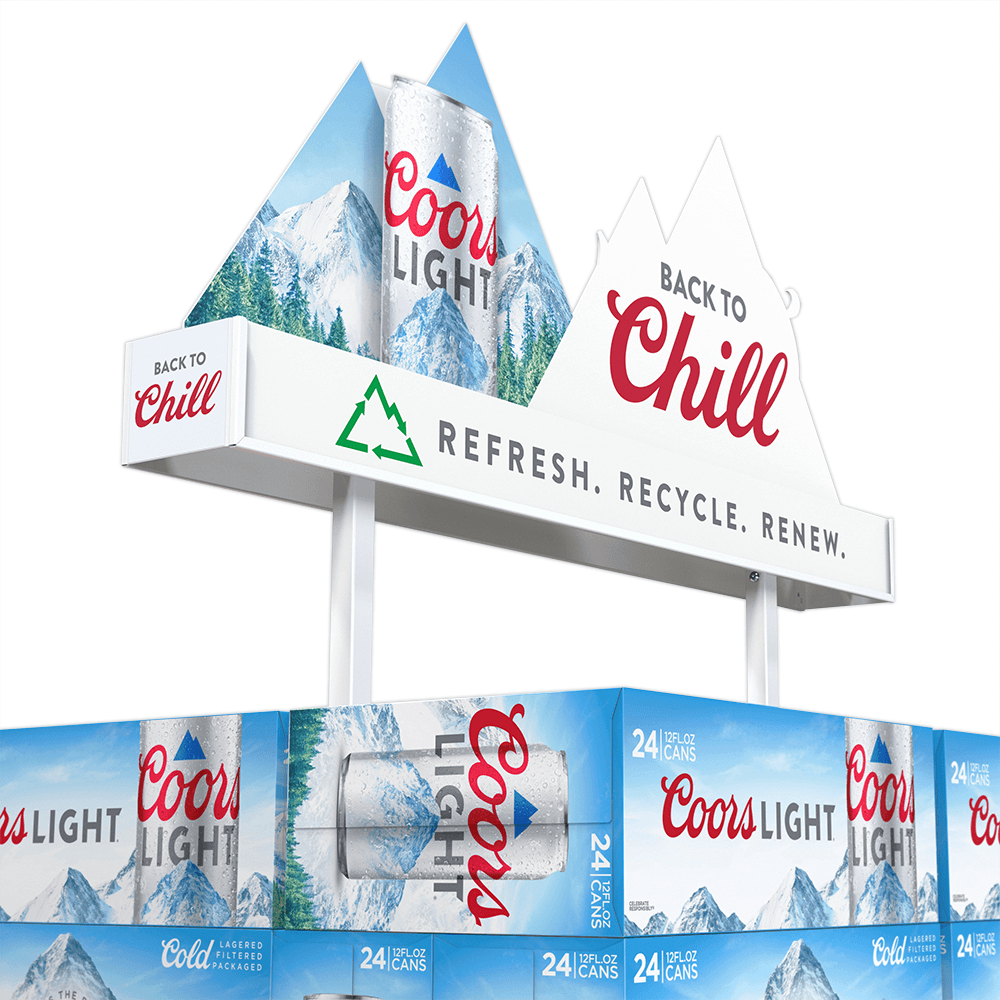 MOLSON COORS
Coors Light Pole Topper
This multinational brewing company wanted a retail display that would highlight one of its largest and most popular brands — Coors Light. The display needed to highlight the beer's iconic branding and consumer-friendly price point in order to stand out in a crowded, competitive market. We proposed a large pole topper display that allowed for superior in-store flexibility while also ensuring the product was easy to spot and impossible to ignore. 
The pole topper broadcasted the Coors Light brand loud and proud via a modular design with removable legs that allows the unit to stand between cases or be placed on top of cases, depending on variables like space limitations or the number of cases in a given display. What's more, the knockdown design helps reduce shipping costs and makes the topper simple to use and easy to store.  
The pole topper was engineered using sheet metal, tubing, permanent plastic graphics, recyclable cardboard, and an eco-friendly, interchangeable graphic strip across the front and back. The topper incorporated the brand's classic mountain imagery, with the Coors Light can graphic at the center of the design to help drive immediate brand recognition.
The corrugated cardboard and horizontal strip graphic on both the front and back of the display easily fits in a card channel pocket, and can be easily changed based on specific promotions. Plus, the use of cardboard makes the topper easily recyclable and thus a more sustainable retail advertising tool. The entire piece is 73 inches high and 40 inches wide.