Molson Coors /
Redd's Apple Display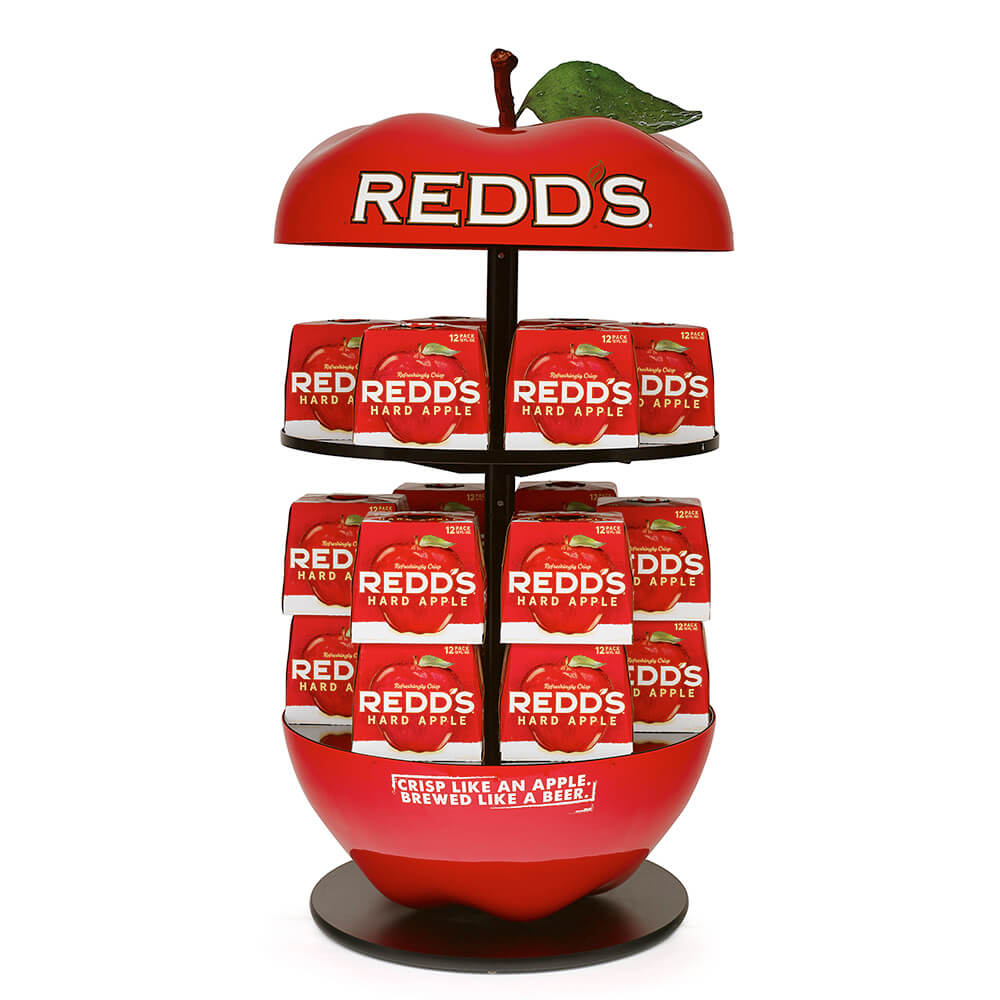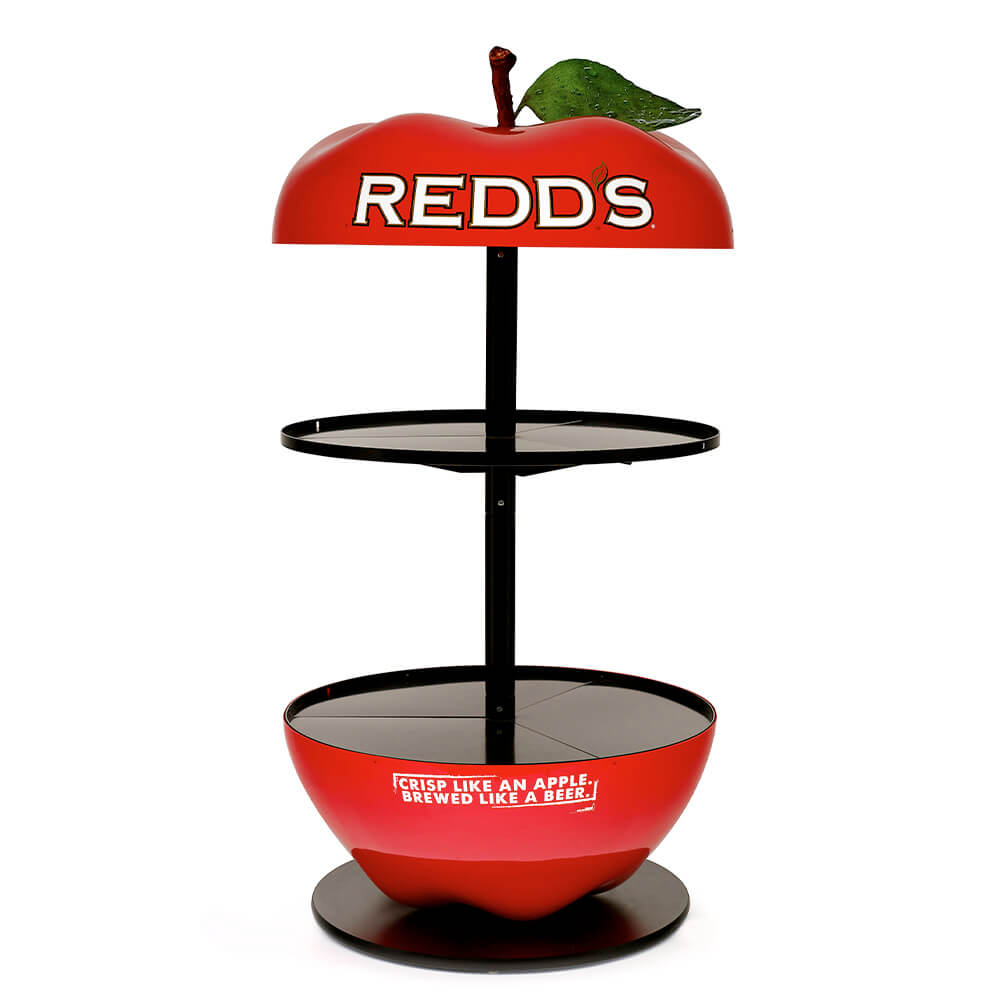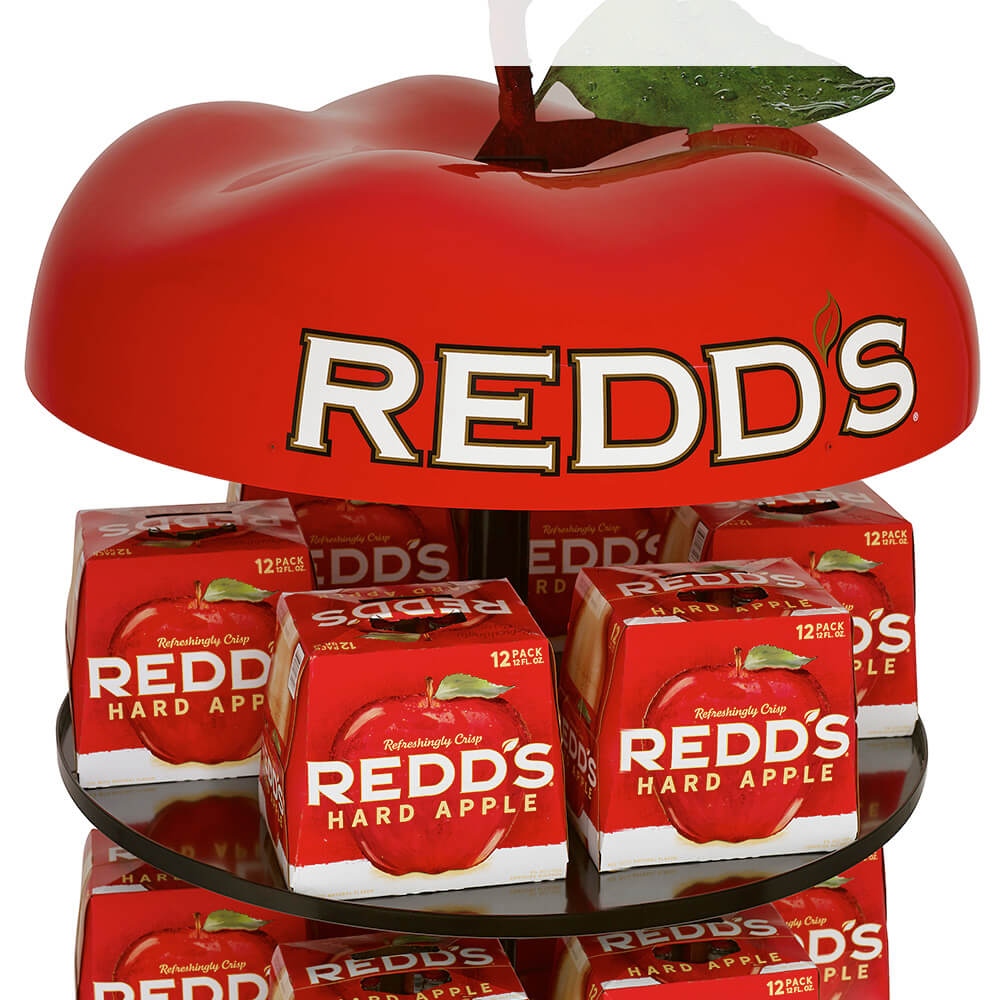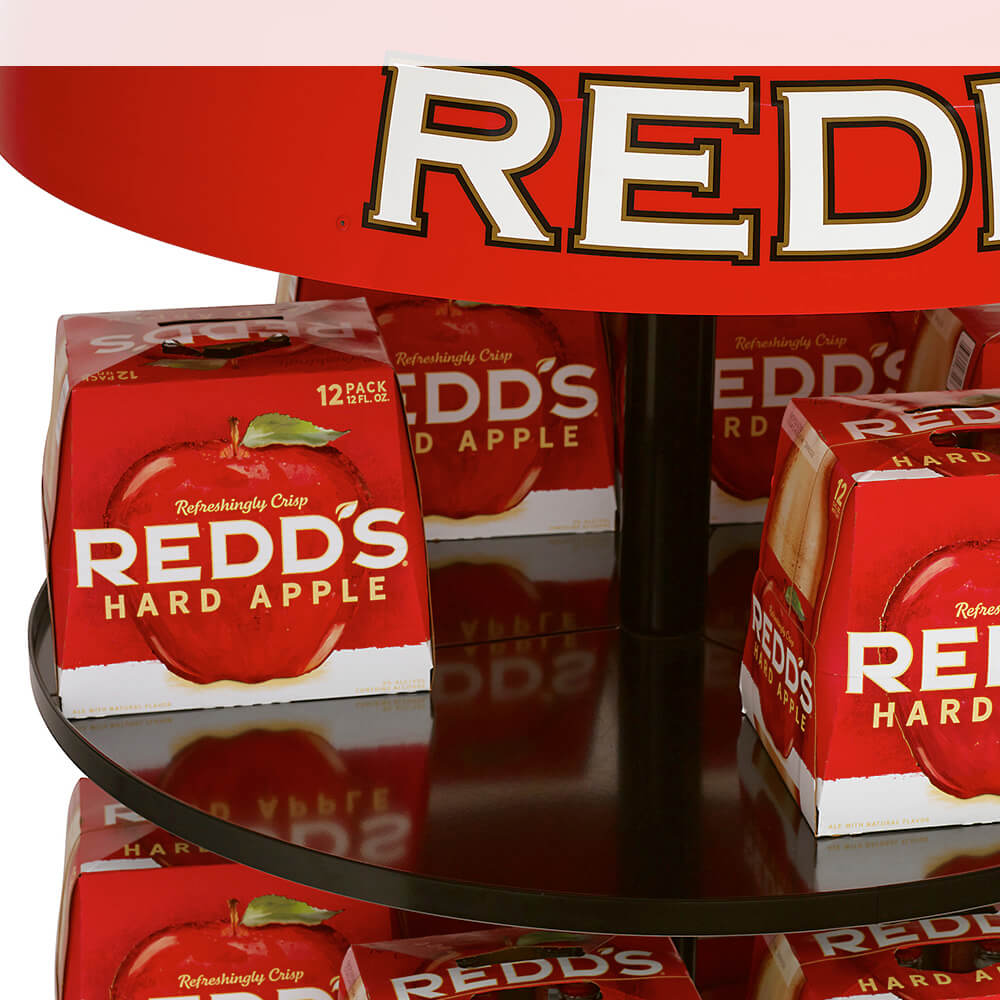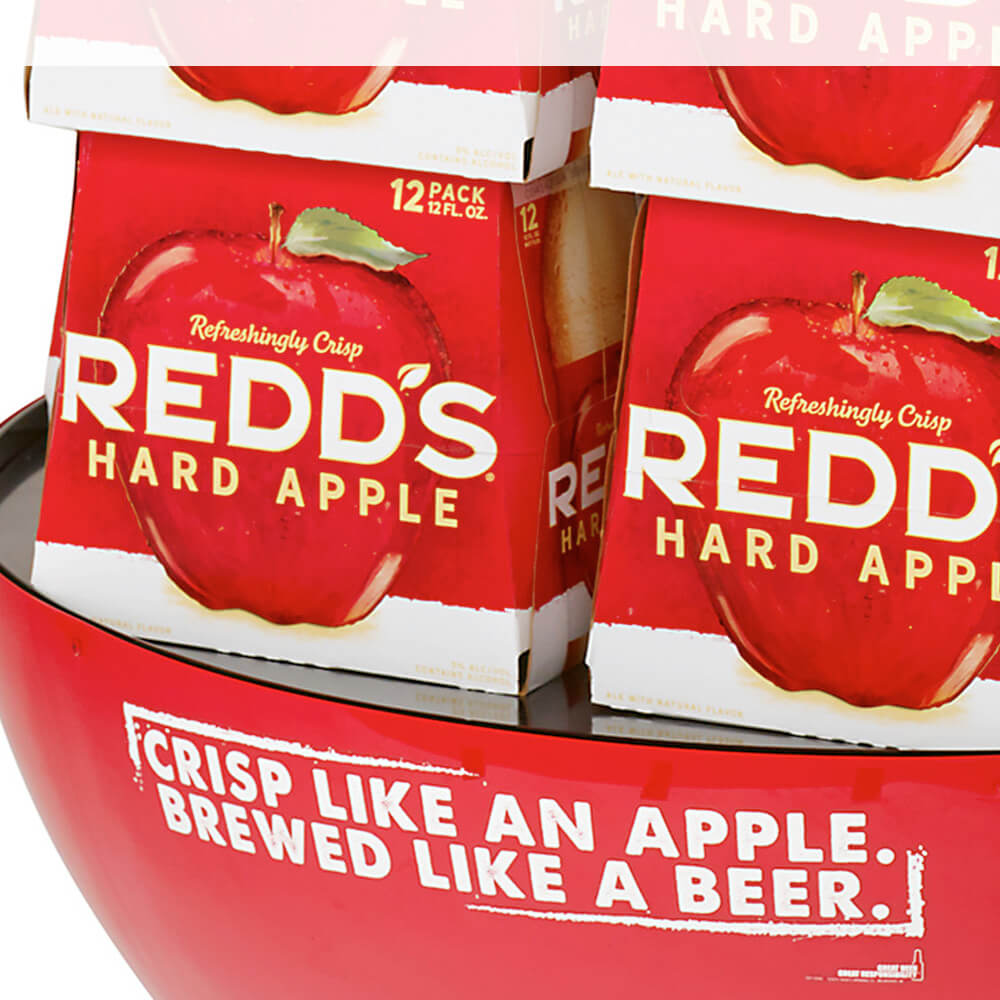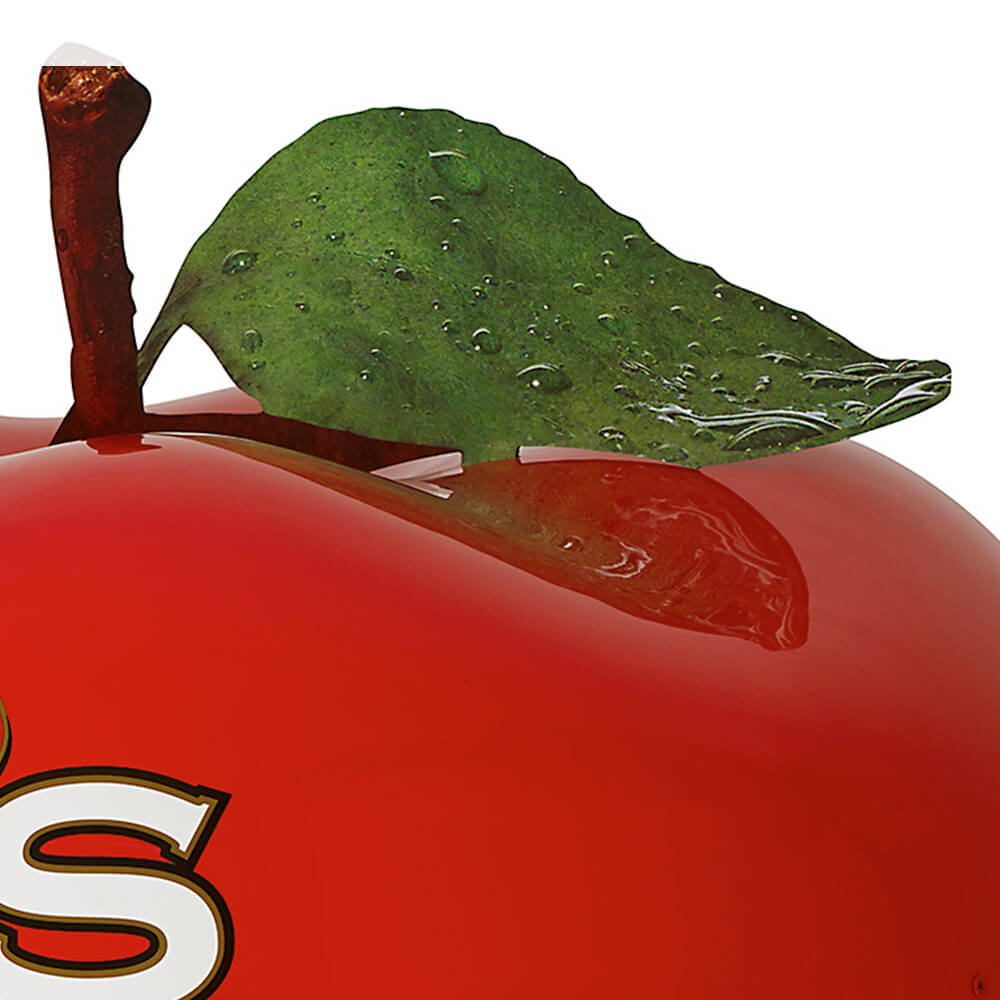 Molson Coors
Redd's Apple Display
This multinational brewing company wanted an iconic display for its Redd's Apple Ale — something that would be easy to spot in the store and instantly associated with the brand. We proposed a creative display made of two large apple halves, with product shelves in the middle.
From initial sketch to finished piece, our goal was to design a display in which the main structure disappears, allowing the product to take center stage. Still, the display structure needed to be robust enough to support the weight of the product easily. Using powder-coated tubing, sheet metal, and wire, we were able to engineer a core (pun intended!) that is strong yet inconspicuous. Plus, the unit is knockdown to allow for lower shipping costs and easy assembly at the store level using just three bolts.
The header and footer of this creative display are dimensional vacuum-formed components, and the apple stem is plastic, printed on two sides. The header and footer graphics are decals. The entire display is 36 inches wide, 36 inches deep, and 69.5 inches high with a wood base (68.9 inches high with an optional metal base).