Nature Sweet /
Spinning Tomato Display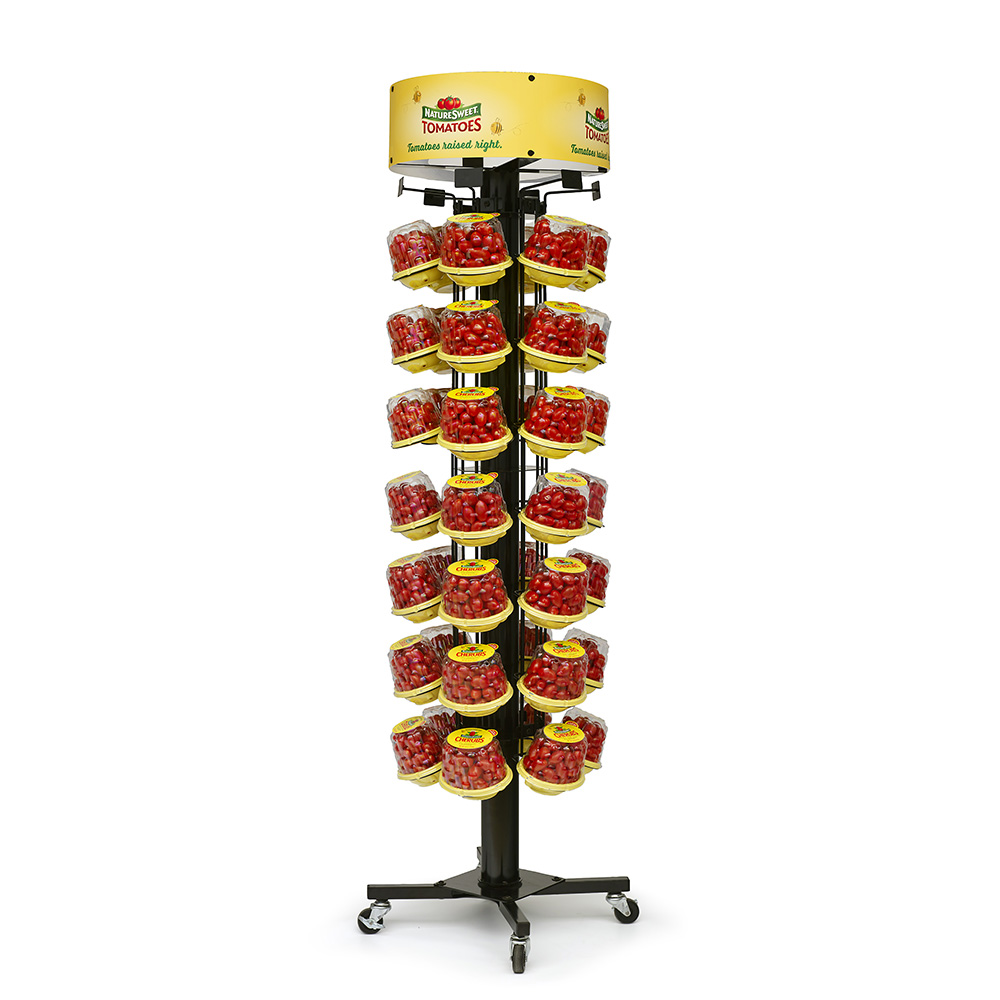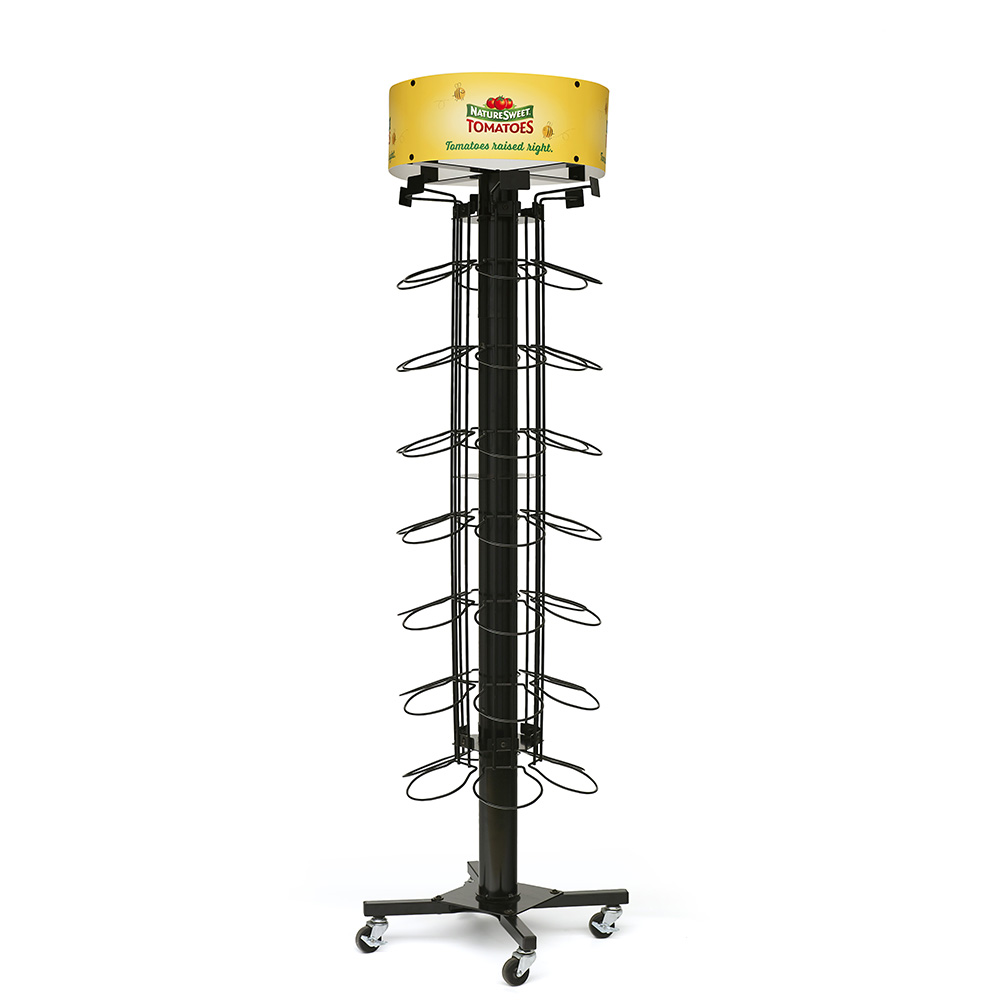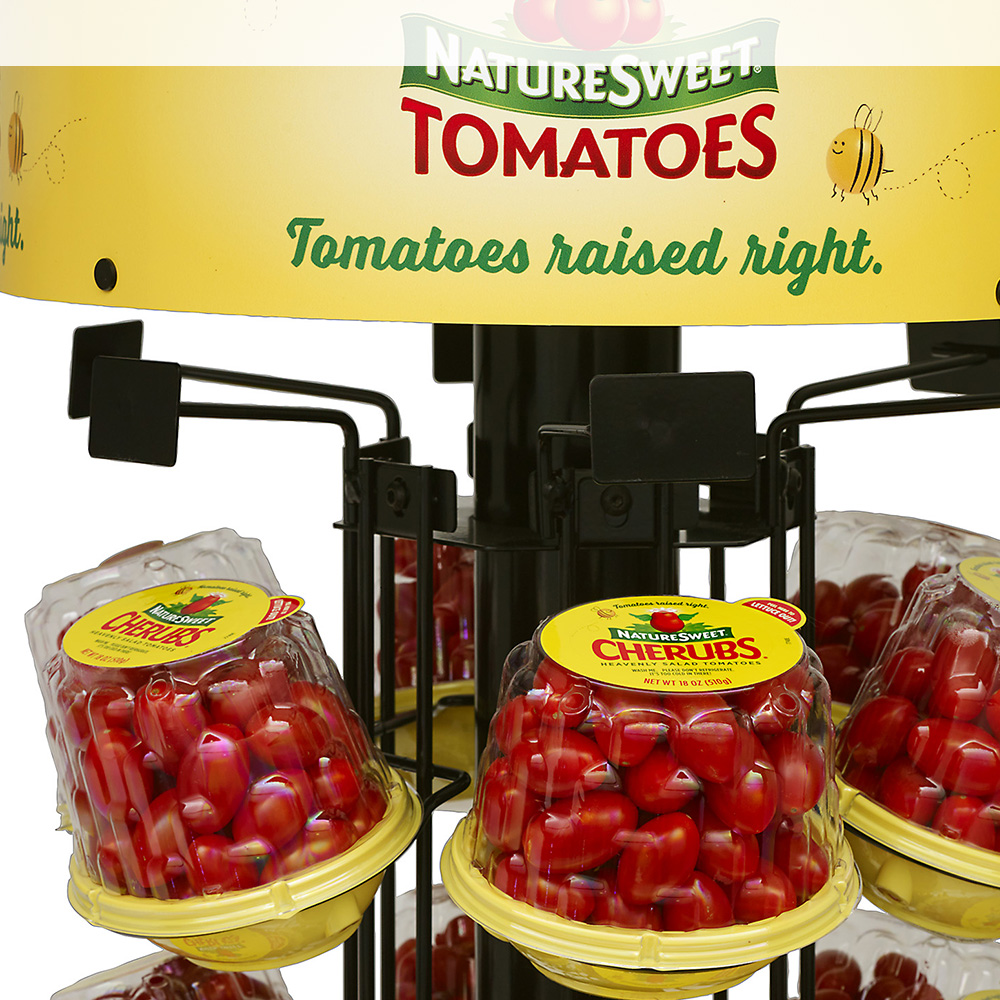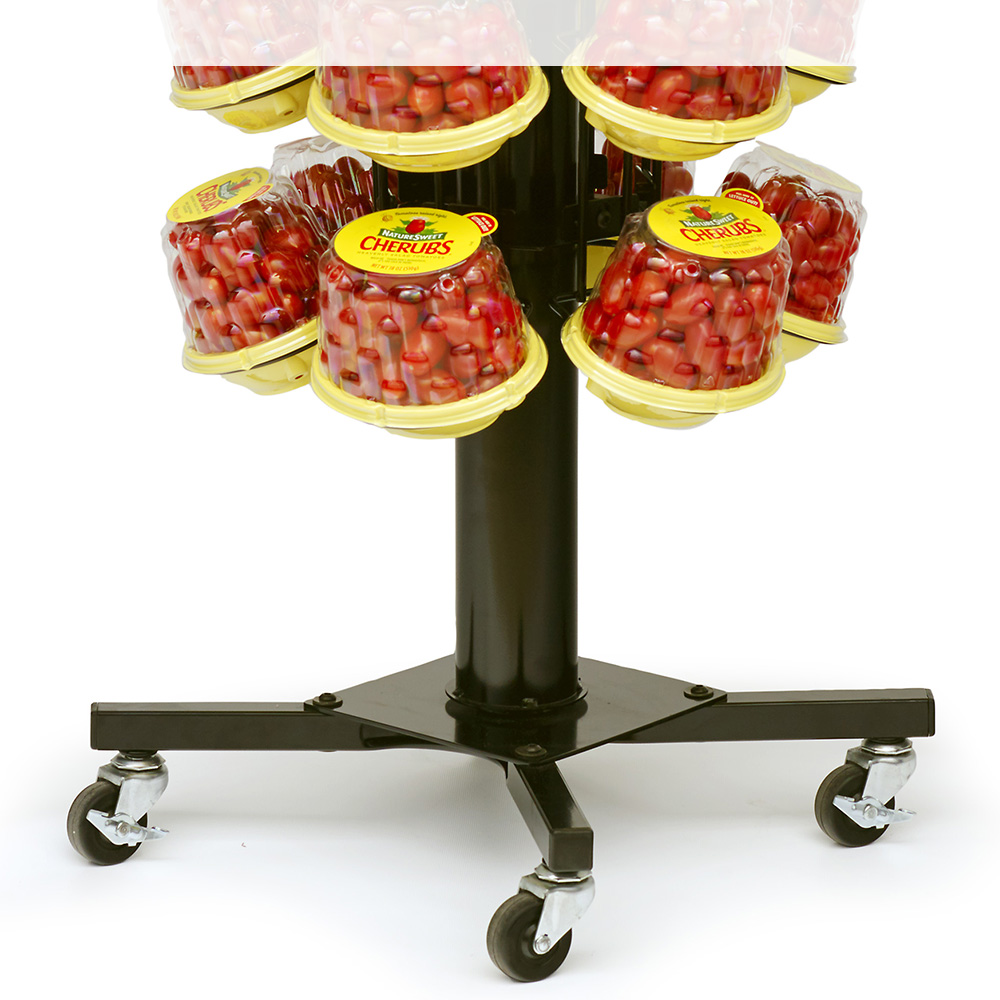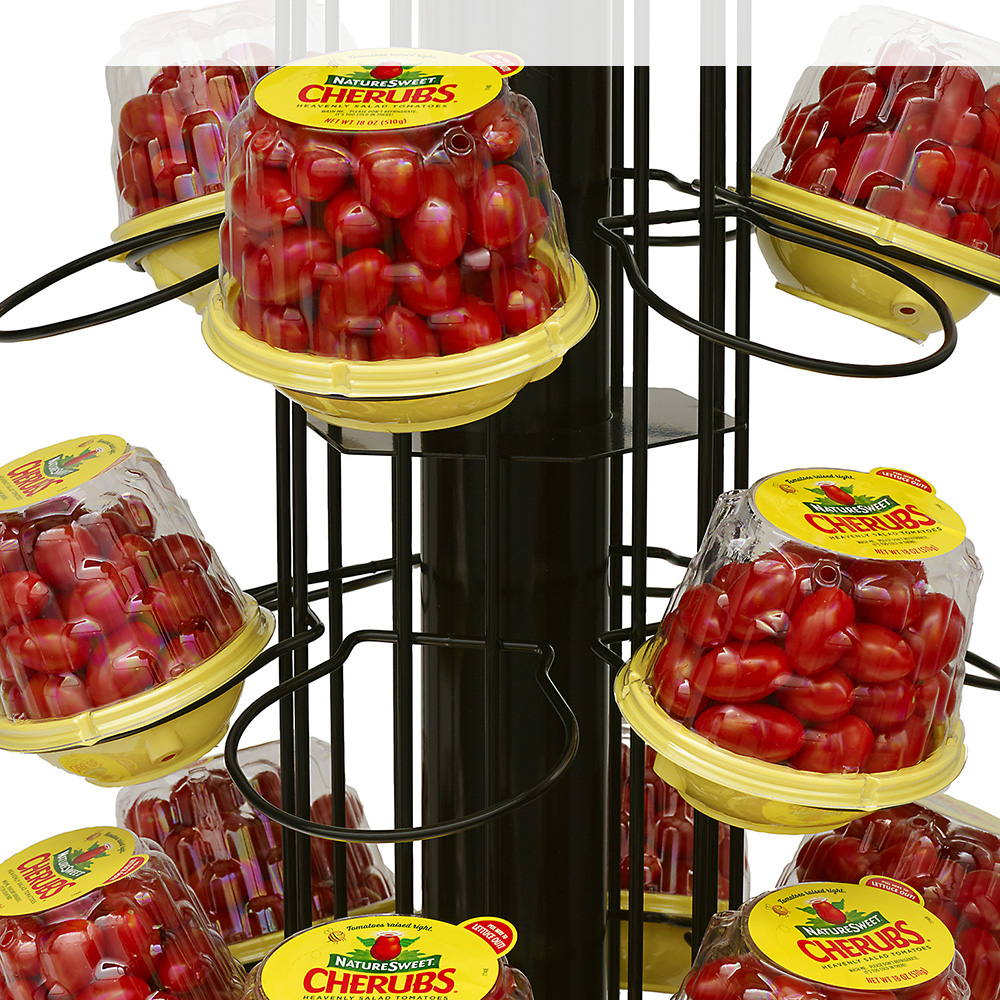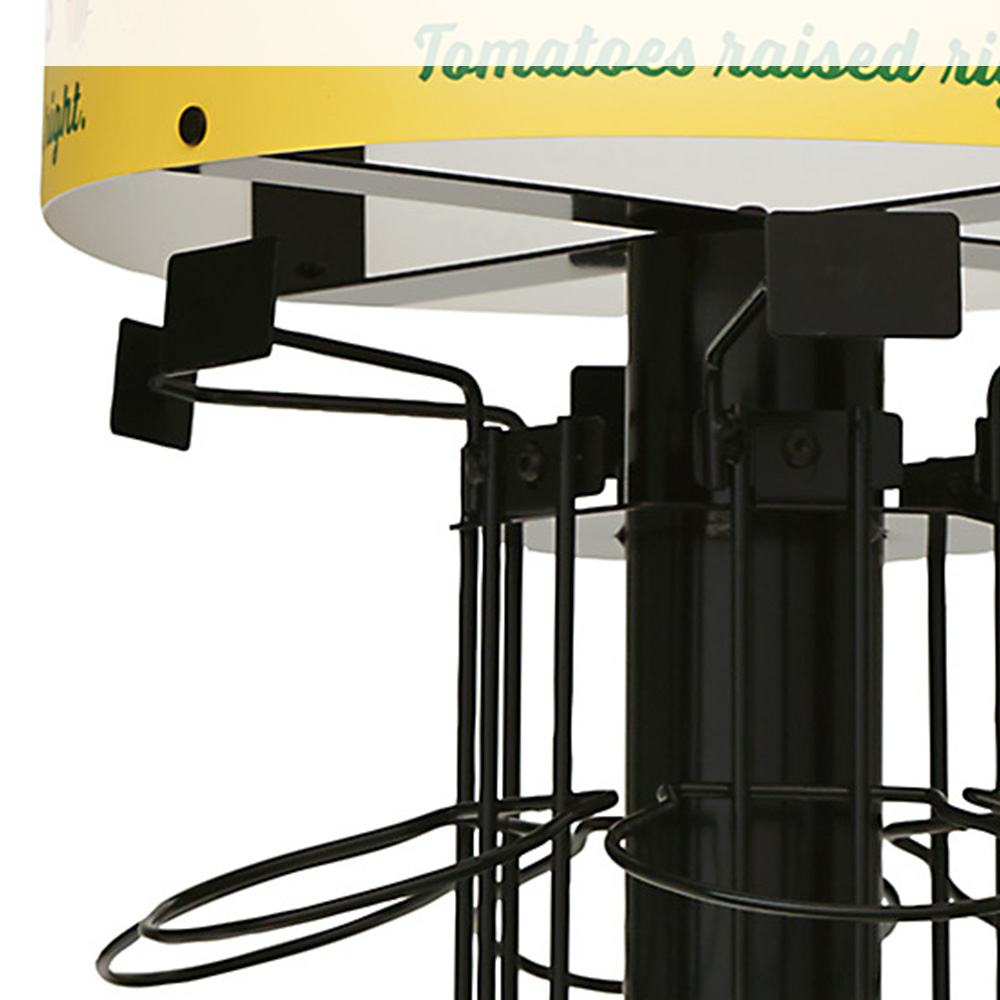 Nature Sweet
Spinning Tomato Display
Nature Sweet wanted to get secondary placement in the produce section of grocery stores and was looking for a creative display that would attract customers' attention. We designed a functional display that can be easily moved to allow for unexpected placement and unique cross-merchandising opportunities.
We engineered a display with wire form holders that disappear into the background, allowing the product to be the star. Each stringer is detachable and holds up to five individual product packs, and each wire ring holder is angled by twenty degrees to allow for better product visibility. Large two-sided graphics printed on a flexed styrene header help to increase brand awareness and recognition.
Made of powder-coated black sheet metal, tube, and wire, this lightweight display spins on four casters, two of which are lockable, providing maximum mobility and in-store flexibility. The display can also spin on its center pole.