Titleist /
Trial Center Golf Bag Display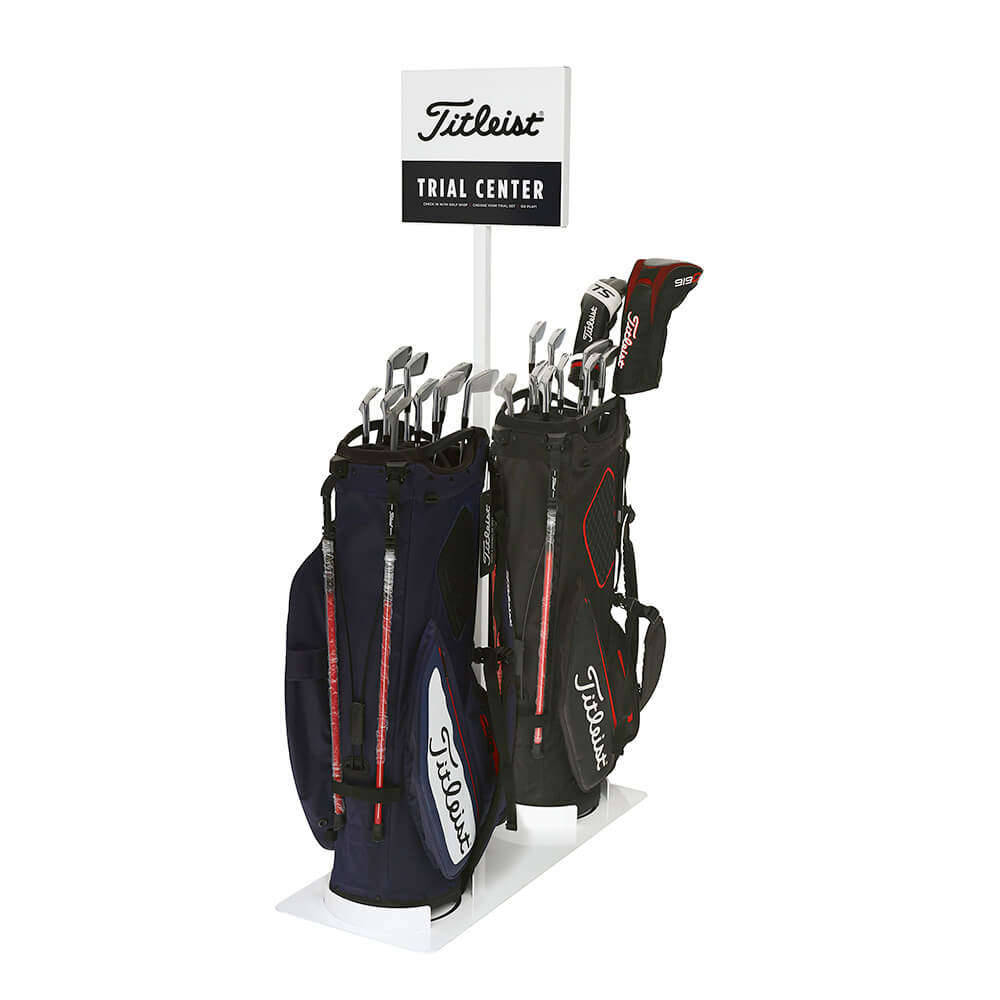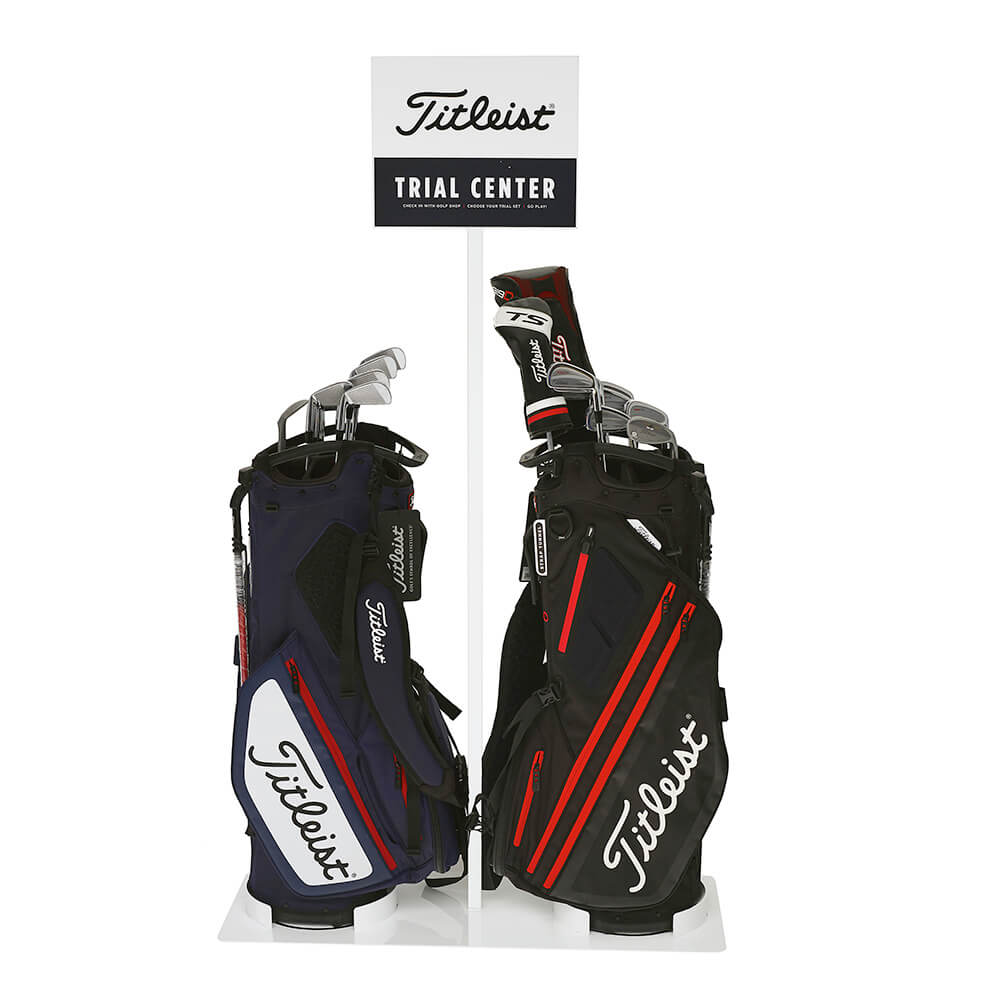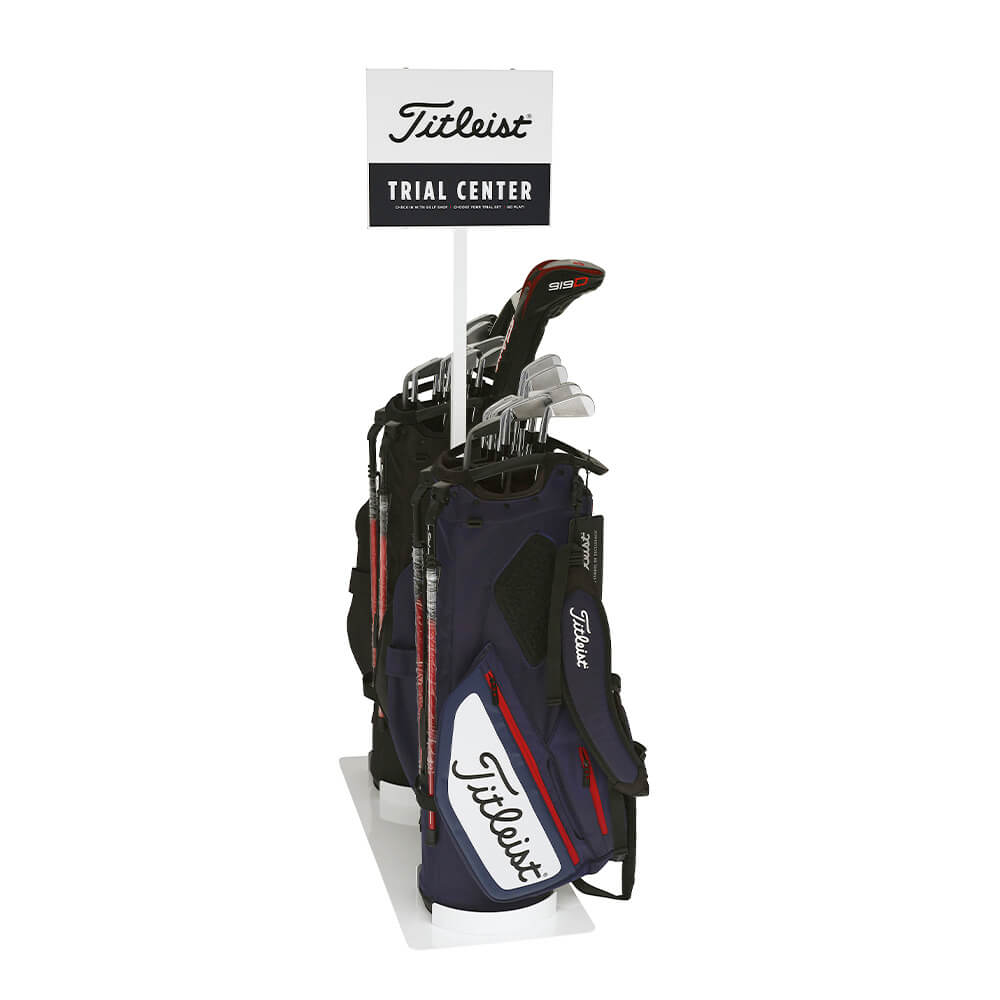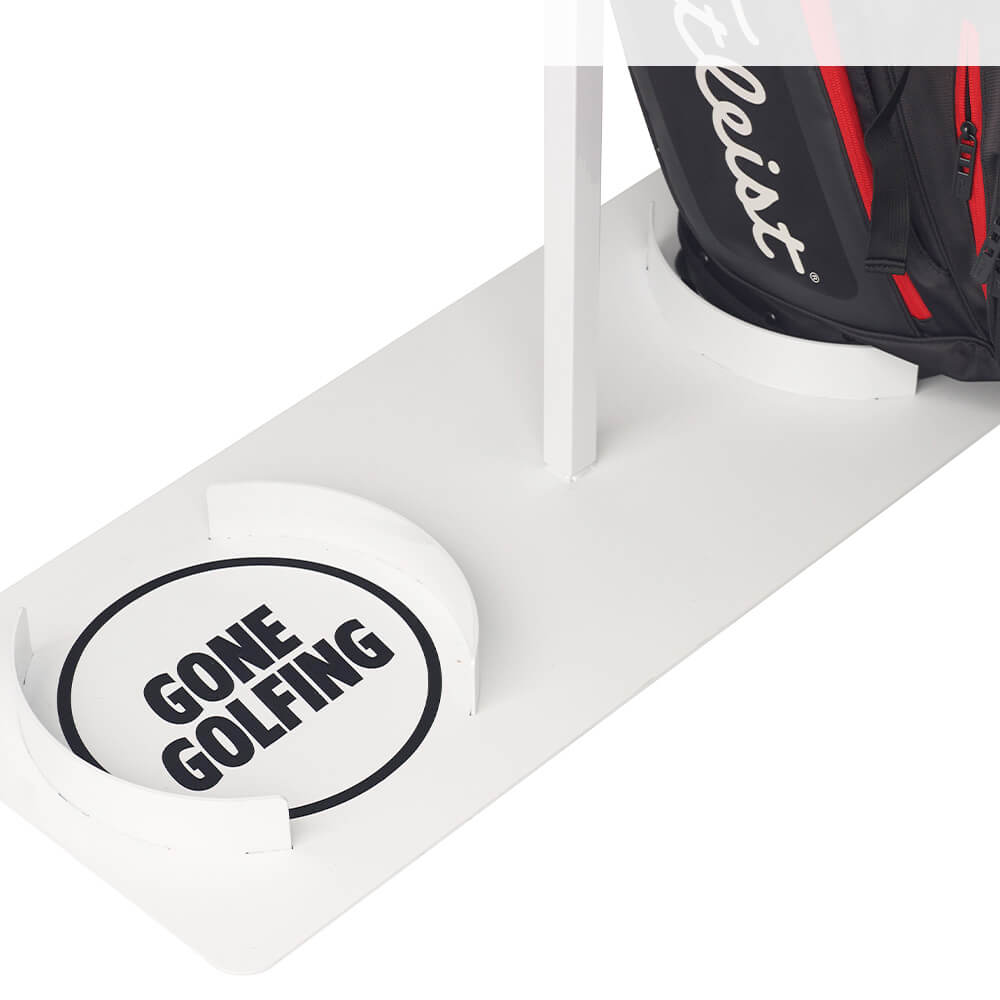 Titleist
Trial Center Golf Bag Display
This premier golf equipment and apparel brand needed a versatile stand to display its trial sets at trial set partner locations, some of which are inside golf shops while others are outside on the driving range. Trial sets give customers an easy way to experience Titleist clubs before deciding whether or not to make a purchase, so the client required a display solution that would provide an excellent customer experience.
We designed an all-weather, knockdown display that can be easily assembled without tools. Each unit holds two trial bags so that the golf pro can have many Titleist clubs at his or her disposal when working with customers. A header with a dimensional logo can be rotated 90 degrees so that the branding can be seen from many vantage points on the course. 
When a bag is removed from the stand, a vinyl decal in the base tells the world that someone has gone golfing, a lighthearted touch that communicates the active, fun-loving personality of this sports brand.